Candy Newman Couples Counselling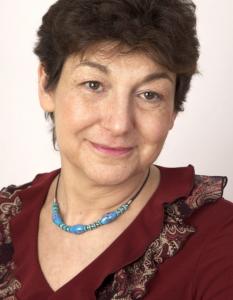 Relationship Counselling Qualifications
Spectrum Trained individual and couple counselling BACP Accredited
Website(s)
Location(s)
HQ Therapy Centre
Kingsland High Street Dalston
E82PB
London
Relationship Counsellor Summary
If you're stuck in repetitive arguements and you are wanting to find a different way to communicate. Call me. I have plenty of experience in this area.
Relationship Counselling Fees
Time
Couple
Individual
 Notes
Weekdays and Evenings Southgate 

 

£65.00 per hour
£55 per hour  mins
 
 Thursday Evenings Dalston
 £70 per hour
 £ 60 per hour
 
 
 
 
 
Send Candy Newman Couples Counselling an Email
-----------------------------------------------------------
Relationship Counsellor Details
In my experience couples find it a great relief to attend an initial session. It is an opportunity to find out what it is like to work with me as a couple and to begin to address the issues you face.
Couples counselling helps you to make sense of the complexities of being with each other. You'll learn how you get stuck and trigger each other and how to step away from repetitive patterns. Over time you and your partner can re build intimacy and trust.