Cate Mackenzie - Qualified Psychosexual Therapist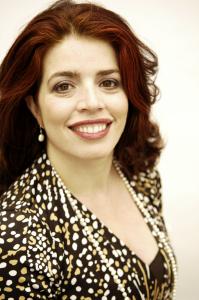 Relationship Counselling Qualifications
Diploma in Psychosexual Therapy
Advance Diploma in Couple Counselling
Certificate in Encounter Therapy with Couples
Diploma in Life Coaching
Registered Member of BACP and member of COSRT
Website(s)
Relationship Counsellor Summary
I help couples to overcome sexual and/or communication difficulties. I provide step by step exercises to reduce anxiety and build sexual confidence. With support couples have the potential to clear blocks and old wounds and learn how to communicate well. This can create a relationship which is a safe haven and where each person can grow.
Relationship Counselling Fees
| Time | Couples | Individual |   |
| --- | --- | --- | --- |
| Weekdays, Evenings, Weekends | £80 | £80 |   |
|   |   |   |   |
|   |   |   |   |
Send Cate Mackenzie - Qualified Psychosexual Therapist an Email
-----------------------------------------------------------
Relationship Counsellor Details
My Approach
I follow the standard approach for Psychosexual Therapy. If there is crisis we deal with the crisis. We then start by making sense of your relationship history and contributing factors that are affecting your relationship today. We work together to formulate a behavourial program of exercises that you do at home together to build sexual confidence and connection.
I also can teach you how to connect more deeply as a couple through Encounter Couple Therapy (devised by Hedy Schleiffer www.hedyandyumi.com). I can take you on a journey where we work for two hour or longer sessions to support you to open up and really listen to each other.
 
What Kind of  Individual / Couples Do I see?
If you are in a relationship it's best to come as a couple. I would see you together mostly with occaisonal individual sessions. I see same sex couples, heterosexual couples, disabled couples and couples with differing sexual desires, needs and issues.
If you partner is unwilling to come you can come alone.
I work with many individuals who are not in a relationship and would like to be. We look at the kind of partners you are attracting, self-esteem building and how to move towards the kind of the relationship you want. Individuals dealing with sexual addictions, sexual dysfunctions and lack of sexual experience are also welcome. Many people are able to develop healthy sex lives and relationships once they get the support to deal with the isssues and anxieties they may have. Once you realise that you are not alone and that many people have gone through the same things and learned the tools to be confident it can change your life. Just give me a call to start talking.
Typical Issues I work With
Infidelity

Intimacy issues

Trust and jealousy

Commitment issues

Step Family issues

Sex addiction

Low desire and high desire

Blocked sensuality
Cancellation Policy
I need one week to cancel the session or it will have to be paid for.