Counselling for Couples North London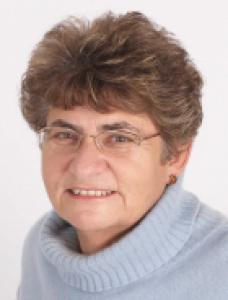 Relationship Counselling Qualifications
Rachella has an Advanced Training Certificate from The International Centre for Excellence in Emotionally Focused Couple Therapy, she has completed Couples Emotion Focused Therapy Institute Level One from the Applied Psychology Institute, York University, Toronto Canada, and has completed the Advanced Psychosexual and Couple Therapy Training with the Naos Institute. She also has a Diploma and an MA in Psychosynthesis Psychotherapy and is accredited with UKCP.
Phone Number(s)
020 8374 5018
mobile - 07778102086
Location(s)
Near Alexandra palace Station
n22 7xa
Wood Green
OX28 6BL
Witney, Oxfordshire
Relationship Counsellor Summary
Rachella provides an experienced, sensitive and effective support to couples suffering from conflict,lack of emotion or lack of intimacy in their relationship. Her approach is based on Emotion-focused counselling for couples pioneered in Canada and the US.This approach has been shown to reduce conflict in relationships and enhance warmth and connection. Rachella has been practicing couple counselling since 2008 and specialises in working with couples who have mixed ethnic origins and/or where there has been trauma or abuse in the past of one or both of the partners. She provides a safe environment where issues can be addressed and explored in a calm and constructive way. She helps set up new ways of being with each other, increases self awareness and promotes understanding, respect and intimacy. In addition to working with couples Rachella has worked with individual adults for over 20 years.
Relationship Counselling Fees
| Time | Couple | Individual |  Notes |
| --- | --- | --- | --- |
| Weekdays, Tues-Fri daytime/ Eves | £55 / 60  mins |   |  Some concessions are available |
|   |   |   |   |
|   |   |   |   |
Send Counselling for Couples North London an Email
-----------------------------------------------------------
Relationship Counsellor Details
EFT Couple Counselling and Relationship counselling
* I offer both short (min 8 sessions) and long term couple counselling and therapy.
* I work to resolve conflict and to reconnect couples who suffer issues of disagreement, misunderstanding, cultural differences, distrust, betrayal, suffer sexual difficulties or who have just grown apart. 
* I focus on developing a deeper understanding of the feelings being aroused and the patterns of behaviour that result to achieve greater mutual understanding, connection and closeness.
* I see both heterosexual and same sex couples.
* Most of the sessions will involve both parties but I usually reserve one session for seeing each partner separately.
* I aim to provide a neutral, safe space where differences can be explored and a stronger basis for the relationship can be established.