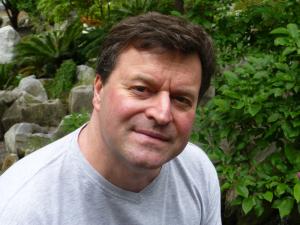 Relationship Counselling Qualifications
Post Graduate Diploma in Psychosexual and Relationship Therapy.
Post Graduate Diploma in Psychosynthesis Counselling.
NLP Practitioner
Diploma in Clinical Hypnosis.
Memberships: MBACP and COSRT
Website(s)
Location(s)
London Bridge, Psychosynthesis Trust
SE1 2TH
London
Relationship Counsellor Summary
I offer therapeutic and psychological support to couples and individuals going through difficult and confusing times.
Relationship Counselling Fees
| Time | Couple | Individual |  Notes |
| --- | --- | --- | --- |
|  Evenings, Weekends | £60 / 55  mins | £45 / 55 mins |   |
|   |   |   |   |
|   |   |   |   |
Send Giorgio Salmistraro an Email
-----------------------------------------------------------
Relationship Counsellor Details
How come the worst and the best of us comes out when we are in a close relationship?
Simply, we cannot pretend to be who we are  and be in a close relationship. The unfinished business of the past, the things we have not dealt with, inevitably comes to the surface to haunt us. 
Our relationship is a mirror that reflects our good side, but also our shadow,the unpleasent side of our personalities. Accepting to work with these forgotten parts and going back to our personal drawing board is the greatest gift a relationship can give us.
The person we share our life with, not only holds up the mirror for us, but also helps us to feel accepted and known and able to face our insecurites and fears.
Every relationship goes through patches where being together becomes an onion peeling exercise revealing the different layers in yourself and your partner. There may be times when you begin to wonder  'what is the point? '.
The answer is that deep down we are in relationship to learn to become authentically human,to  challenge our limited views of reality, and our ideas of what love and sex is all about. Learning to be human means to become human 'kind'  to ourselves and  to others. 
Implicitly it means to stop shaming, judging, waging wars, fighting, abusing and manipulating.
In intimate relationship we learn to know who we are and to develop faith in ourselves and others. Learning to have faith in human kindness is the great discovery.