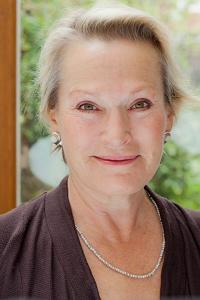 Relationship Counselling Qualifications
Post Graduate Diploma. PG/Dip Intergrative Psychotherapy. Uk Post Graduate Diploma. Creative Couple Work. The Centre for Gender Psychology. UK Certificate of Training. Relate Certificate. Understanding Trauma; Principles and Practice. The Tavistock and Portman NHS Trust. London. UK BACP registered
Website(s)
Location(s)
86 Goldhurst Terrace.
NW6 3NS
London
17 Cavendish Sq
W1G OPH
London
Relationship Counsellor Summary
As a therapist with more than 25 years experience, I work with couples and individuals on their relationship issues providing support, understanding and expertise.
Relationship Counselling Fees
Time

Couple

prices vary in different locations
 
 daytime and evening
 £100/50 mins

Individual £70/50mins

 
 
 
 
 
 
 
 
 
p
-----------------------------------------------------------
Relationship Counsellor Details
You may be experiencing Loss of Trust; Conflict; Separation and Divorce; Sexual Difficulties 
Maybe you:
Want more Intimacy
Argue Constantly
Have discovered an affair, a betrayal or break of trust
Experience problematic sex; which may mean none at all, or what you do is unsatisfactory for one, or both of you.
With Counselling You Can:
Learn to communicate. Negotiation and compromise in a relationship is important and opens up the possibility to understand each other better and get unstuck.
See how to bring back loving feelings and intimacy.
See the bigger picture of what is going on.
I will meet you for an initial consultation to discuss the issues you are experiencing and we can think about what is needed and we can decide if we are the right 'fit' to work together. 
Some couples may feel more comfortable and less intimidated working with a FEMALE AND MALE TEAM
You can meet with myself and a male colleague, experienced in couples therapy. For more information please go to my website.