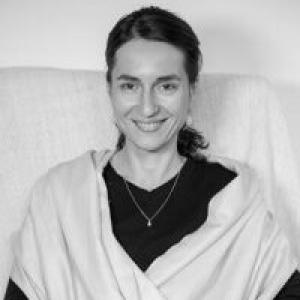 Relationship Counselling Qualifications
BPS Chartered Psychologist
BACP Registered
HCPC Accredited
ICEEFT Registered (EFT Couples Therapist)
Website(s)
Location(s)
Nottingham Street
W1U 5EW
London
Relationship Counsellor Summary
Certified EFT Relationship and Trauma Therapist working in Central London, Marylebone
Relationship Counselling Fees
| Time | Couple | Individual |  Notes |
| --- | --- | --- | --- |
|   |  Between £150 and £180 |  Between £130 and £150 |   |
|   |   |   |   |
|   |   |   |   |
Send Luiza Neumayer an Email
-----------------------------------------------------------
Relationship Counsellor Details
Hello and Welcome,
I'm here to help you both find the negative patterns that keep you stuck in the relationship and to work on creating new positive ways of interaction that will improve your communication and will strengthen the connection. 
I'm a chartered psychologist, also qualified in psychodynamic counselling and psychotherapy, working with individuals and couples.
My clients tell me I'm warm, kind and insightful – which is good, because my main aim is to offer a welcoming place where you feel it's safe to open up. With every client, I believe it's important to build a strong, trusting relationship so you both feel willing and able to consider making changes.
My way of working is safe, relational, experiential and reflective. EFT Couple Therapy helped my relationship and made me understand why relationships are so important in our lives! I am committed to offer professional EFT therapy processes to couples who are engaged in working to improve and change their relationship.
I am also training in IFIO (Intimacy from Inside Out). This a model of couples therapy that draws primarily from the Internal Family Systems (IFS) model of psychotherapy, but also includes aspects of psychodynamic theory, systems thinking and neuroscience. It is an experiential model born out of a desire to carry the concepts of IFS into a relational setting and to use the intimate relationship itself as a vehicle for growth and healing of the individual, as well as the couple.
It is a non-pathologizing approach that helps people make sense of their life experience in a safe and collaborative way.
I look forward to meeting you both!