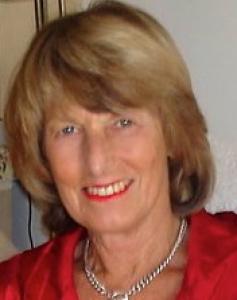 Relationship Counselling Qualifications
Post Grad Diploma in Creative Couple Work MA Psychosynthesis Psychotherapy UKCP Accredited
Relationship Counsellor Summary
I'm an experienced relationship counsellor seeing couples and individuals in my Golders Green practice 6 minutes walk from the Tube station. Day and Evening appointments available at short notice.
Relationship Counselling Fees
| Time | Couples | Individual |  Notes |
| --- | --- | --- | --- |
| Weekdays, Evenings, Weekends | £  110 /  75  mins | £65 / 60  mins |   |
|   |   |   |   |
|   |   |   |   |
Send Maggie Hacker an Email
-----------------------------------------------------------
Relationship Counsellor Details
My Relationship Counselling Approach For Couples
My approach is systemic /psychodynamic.  I tailor how I work to what you need as a couple.  In the first session you both get a chance to express how you see what is going on in your relationship and what you want to work on .  
What Kind of Couples Do I see?
I see couples at all stages of relationship - Young couple who have only been together a short time, couples who want premarital counselling as well as couples who have been together for years. I also see couples who are in crisis due to live to a betrayl , life or family event.  
Typical Issues I work With
Affairs / Betrayal
Relationship counselling gives you the support you need to deal with the shock of an affair or break of trust, manage day to day with what to do and how to talk about what happened.
Getting Married
The build up to getting married can put a lot of stress on your relationship. Marriage is a powerful transforming event. It's good to get suport to put the focus back on your relationship. 
Poor Communication/ Falling out of Love
Most relationships a some point go through stressful times where you can feel stuck in a rut and what a way to resolve the same old arguements and move on from past hurts and resentments. Relationship Counselling helps talk things through and to relearn how to connect with each other    
What To Expect 
  If possible it's best to attend with your partner as couple counselling is more effective than coming alone. If you partner is unwilling to come then call me to discuss coming alone. I recommend that couples book an initial appointment to see if the way I work suits you. You can then decide if you want to continue. All session are 75 mins. Typically you would  attend every week  or every other week. We can arrange a time that suits you. I can normally see you within a week of you contacting me. You pay at the end of each session either cash/ cheque. I do offer some consessionary rates.  
What To Expect in the Following Sessions
Most Couples want to know - how long will it take? I will be able to give you some idea of how many sessions approximately we could work for at the end of the first session once I have an idea of what you wish to achieve. Most couples try out a first session, feel a sense of relief that there is a way forward and agree to try an initial 6 sessions and then see if they want to do more. Relationship counselling is an investment in time, money and most importantly a willingness to invest in improving the quality of your relationship. 
How I work Cancellation Policy
Once you book a session I require a weeks notice to cancel the session. If you cancel giving 24hrs notice then half fee is payable. If you cancel on the day then full fee is payable. If you are attending couple therapy then you both need to attend each session before we can start unless with have made a prior agreement that you come individually.