North London Therapy Rooms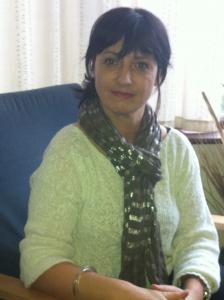 Relationship Counselling Qualifications
Advanced Dip in Couples Therapy - Naos
Integrative Psychosexual Counselling/Psychotherapy Dip -Cabby Laffy
Advanced Dip in Psychodynamic Therapy in the Community
Website(s)
Location(s)
Archway Therapy Rooms, unit 14c
25-27 Bickerton House, Bickerton Road
N19 5JT
London
Relationship Counsellor Summary
I have been working with Couples, Individuals and Family members since 1995. I practice Integrative relational Psychotherapy/Psychosexual Therapy.
Relationship Counselling Fees
| Time | Couple | Individual |  Notes |
| --- | --- | --- | --- |
| Weekdays, Evenings,  | £95 / 60  mins | £60 / 50 mins |  length of session can be negotiated. |
|  Weekdays and evenings | £80 outside Peak times | £50 outside peak times |  I can do 90 minute session also for couples. |
|   |   |   |   |
Send North London Therapy Rooms an Email
-----------------------------------------------------------
Relationship Counsellor Details
I specialise in supporting couples in the process of learning from each other including:
Understanding differences in needs,sexuality, negotiation of difficult issues.
Understanding of how our own brain chemistry can trip us up.
How to avoid and work with triggers/conflict.
Managing of calming ourselves.
Co-creating a collaborative alliance together intentionally.
A common misconception is that we really 'get' our partners. I work with couples to really meet each other at a more authentic and connectful/felt level, which creates more empathy, new discoveries and learning as well as more satisfying intimacy and shared sexuality. Both parties can then become more fulfilled and met emotionally in relationship whilst tolerating  differences.
I also work with sexual trauma (childhood and/or recent experiences) that may have an impact on current sense of self, relationships and sexuality.
I work with people at a pace they find comfortable and will at times use tools and exercises to accelerate learning and awareness, if people agree to this.
I see couples together, however sometimes it is appropriate to see them individually in order to clear the way to working collaboratively. I maintain complete confidentiality of anything brought into the therapeutic space and receive regular ongoing supervision.