Julie Jeffs, UKCP Registered Psychotherapist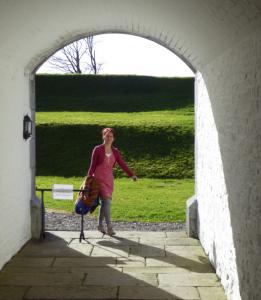 Relationship Counselling Qualifications
UKCP Registered Psychotherapist, MBACP Registered Counsellor, MA Core Process Psychotherapy, Dip Therapeutic Counselling, Externship Emotionally Focused Couples Therapy, Advanced Training in Emotionally Focused Couples Therapy, Intermediate Training in Family Therapy and Systemic Practice.
Website(s)
Location(s)
Plymouth
PL6 5BX
Plymouth
Waterloo Wellbeing Centre
PL1 5RN
Plymouth
Relationship Counsellor Summary
I am passionate about working with couples which comes from seeing couples bond through the process of therapy.
Relationship Counselling Fees
| Time | Couple | Individual |  Notes |
| --- | --- | --- | --- |
| Weekdays, Evenings, Saturday mornings | £75.00 60 mins | £50.00 60mins |   |
|   |   |   |   |
|   |   |   |   |
Send Psychotherapy Plymouth an Email
-----------------------------------------------------------
Relationship Counsellor Details
Hello,
Thank you for looking at my profile. 
I have been working successfully with individuals, couples and families in private practice for over fifteen years. My approach is warm, authentic and collaborative. I work in an honest straight forward manner and aspire to help couples genuinely connect with themselves and significant others.
I am currently completing a certificate in Emotionally Focused Therapy for couples. EFT is a well researched, evidence based approach that is proven to work effectively with couples.
Please see below a recent testimony of how relationship counselling can truly support couples to find new ways of relating and connecting.
Couples Testimony   
After calling for Julie's help we arrived on her doorstep with our marriage in the most profoundly critical condition. Our marital crisis had reached the point of no return, it really was make or break.
A year on, we are transformed from those awful days of desparation and despair, thanks to Julie's diligent attention and careful navigation of our traumatic situation. Her approach is sensitive enquiry combined with a respectful navigation of tender emotions resulting in effective communication of deeply embedded issues. Her uncanny ability to guide us back to a place where we were able to appreciate the love and respect we had for each other, and the dignity to communicate on a mutually satisfying level has been invaluable.
We still visit Julie, as we both feel that our time with her is an investment in our marriage, and offers us the opportunity to regularly 'tidy up' our marital garden, and keep the blossoms flowering within it.  Mr and Mrs 2013.        
If you wish to book an initial appointment for Emotionally Fococused Couples Therapy please call 07966003872
Warm  Regards,
Julie