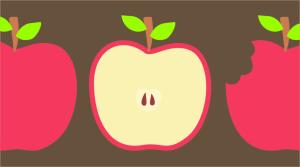 Relationship Counselling Qualifications
Post grad diploma in Psychosexual therapy and Relationship counselling. Member of BACP & CoSRT.
Website(s)
Location(s)
Tri-therapy.com
63 Sandgate road
Mon/ Tue 1 PM-9 PM
BN1 6JP
Brighton
Relationship Counsellor Summary
Relationship/Marriage counselling and Psychosexual therapist based in central London `W1 / ONLINE ONLY
Relationship Counselling Fees
Time
Couple
Individual
 Notes
 
 
 
 
Mo/Tu (Brighton)                   

1pm - 9pm

£85/60 Mns
 £65/50 Mns
I hold a maximum of sixteen sessions per week. 
W/T/F (London)       9am-9pm                  

 

Sat (Lon)

9 AM-1 PM

£95/60 Mns   
                    

 

£95/60 Mns

£75/50 Mns 
I may see couples separately for some sessions when issues of sexual abuse and trauma present.
Send tri-therapy.com an Email
-----------------------------------------------------------
Relationship Counsellor Details
Relationship Counselling
I offer services through Zoom ONLY.
Couples counselling/ marriage guidance can be seen as an opportunity to be guided through rough storms to a calmer more serene landscape, a journey from chaos to serenity.
We will work together to develop new communications skills incorporating compassion, empathy & compromise. These new skills are the building blocks for the transformation from how your relationship was to how you want it to be. Re-romanticising and re-energising the relationship are great goals for therapy and are achievable.
Common presenting issues
Low sexual desire 
Conflict resolution
Lack of intimacy
power imbalance
Jealousy
Infidelity
Family planning
Commitment fears
Alternative sexual desires
Sexual abuse
Sexual violence
Passive aggression
Boundary and consent violations
Relationship navigation. Swinging, polyamoury, Open.
Childcare issues
Pre-cohabiting guidance
and many others...
Seeking marriage guidance or relationship counselling is a sign of strength and commitment. You are willing to lay bare the bones of the past and seek a new, more supportive and connected future. Whoever you decide to work with, best wishes to you on your journey. 
Psychosexual  ( Sex ) Therapy
Psychosexual therapy is an opportunity to explore and expand your understanding of your sexual beliefs, sexual identity and sexual mechanisms and how they affect your internal arousal process and relationship with others.
 By incorporating sensually focused home tasks the body and mind shift from what was, to what can be...it is a journey of ownership and empowerment for your body and a new developmental pathway for your sexual energy.
 Psychosexual conditions like erectile dysfunctions, vaginismus, hypo or hyper libido + many others may be a result of medical conditions, though are frequently linked to the brains messaging system which in turn affects the arousal cycle. All can be worked with using a homeodynamic model of psychosexual therapy that relaxes the archetype of goal orientated sex. 
 Recovery from Sexual abuse and sexual violence is a common reason that clients attend for psychosexual therapy. Unwanted sexual experiences can understandably lead to traumatic triggers. These triggers can leave the survivors avoiding any sexually charged dynamic or adversely, becoming overtly sexualized as if re-enacting the abuse and shame.
 I work sensitively with child sexual abuse survivors who develop complex trauma and providing safety and stabilisation resources throughout the sessions.  
 Shame and desire are commonly linked. Shame and the shadow side of ones unconscious process can lead to 'acting out' behaviours which in turn can lead to an emotional spiral downwards and damage the relationship that we have with ourselves and to others/ partner. 
 My training as a Psychosexual counsellor followed my exploration into Tantra & Taoist sexual philosophies both contemporary and historical. Sacred sexuality has lent great gifts to society in the forms of developing trust, intimacy, and creative play. I endeavour to embody my work with a contemporary twist and pass on to clients the gifts of sacred sexuality teachings in a non-religious/spiritual format.
 Sex and sensuality is the healing energy that literally changes the neural pathways of our brain. Oxytocin plus a host of other hormones fire up neurones that create new synapse connections. I have worked with many couples and single clients to re-romanticise, re-sexualise and re-energise this aspect of their relationship.
 Many people come to sex therapy to explore and make sense of their sexual desire(s) of BDSM/kink and fetish play and how to communicate their desires to their partners. A willingness to listen and possibly compromise is needed by all partners to move forward and weave a new, non-judgemental, sexual landscape.