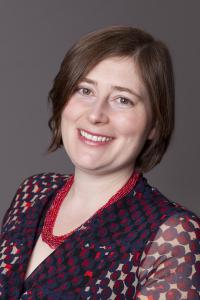 Relationship Counselling Qualifications
Diploma in Creative CoupleWork, With The Centre for Gender Psychology
Contextual Couples Counselling Certificate, with The Centre for Gender Psychology and Re.Vision
Location(s)
Home Based
SL4 6LU
Windsor
Relationship Counsellor Summary
Caroline Burr is a specialist relationship coach working with individuals and couples. Her warmth, intelligence, energy and boldness create a safe yet effective environment to fully explore relationship, with your self and between you and your partner. She finds it is usually a relief for clients to realise that relationships help us learn about ourselves and that much of what we experience is normal.
Relationship Counselling Fees
| Time | Couples | Individual |   |
| --- | --- | --- | --- |
| Tuesdays & Fridays, Daytime | £80 / 50 mins | £80 / 50 mins |   |
|   |   |   |   |
|   |   |   |   |
Send Your Relationship Coach an Email
-----------------------------------------------------------
Relationship Counsellor Details
About Me
As I am married with three sons, including twins, I know that being in a relationship is a journey with bumpy times along the way, and that at times we need support to understand what is happening and, where possible, how to grow together through the challenges. This gives me an enormous amount of compassion for individuals and couples struggling with relationship issues. My husband and I have sought support along the way, individually and together as a couple. In recognising our need for help, whilst initially it was tough and at times we felt that we were failing, the reality is that there is real strength in reaching out and we've learned, and continue to learn, how to get and create more for ourselves and our family. 
Having worked in corporate life for 10years recruiting the right people into senior positions, helping teams manage change and work together effectively, I decided to train as a life coach. I coached a range of individuals directly and within businesses, and saw how central support around relationships was to them, as well as to me. I knew I needed more skills and understanding and trained to work with couples and specialise in relationships in 2005, starting work with couples in 2006. I love learning and continue to train further as family life allows.
I believe we all benefit from learning more about the journey our love relationships take us on, as we're not taught much, if anything, at school, the media's image of relationship often focuses sensationally on the 'in love' phase or crisis points and our parents, family and friends relationships may not give us many answers. My blog aims to shed light on relationships and the challenges within them, as I share my personal experience combined with my professional understanding.
My Relationship Counselling Approach
I am unusual as I combine life coaching with psychotherapeutic and counselling based relationship training.
What Kind of Couples I see?
I usually see couples at crisis point when things have come to a head for some reason, or when a couple can't bear being stuck in the same place or dynamic anymore.
Typical Issues I work With
Relationship issues linked to stuckness; infertility, pregnancy & children; families with multiples; step family life; affairs; couples where one or both are ex-boarders.
What To Expect in The First Session
You will find a safe place to start talking and no longer feel alone with the challenge(s) you are facing as a couple. You will probably start to find out that much of what you are experiencing is normal, even though the way ahead is unlikely to be any clearer from a first session.
What To Expect in the Following Sessions
Depending on what you are needing to resolve and your diaries we are likely to work weekly or fortnightly for at least the first few months. 
If you come thinking your relationship is over, you will discover that there is a difference between the whole relationship and a phase of that relationship ending. For some, endings can bring new beginnings and a richer phase of relationship with the same partner, for others, a more understandable and potentially easier separation.
Whatever your specific issues, you will gain a greater understanding of what is normal in a relationship, learn about yourself and your partner, and the dynamics between you, and the potential you have to recover together and be more intimate.
Cancellation Policy
After the initial session I ask for 7 days notice on agreed diarised sessions.